Pregnancy Chiropractic in Saline
Prenatal Chiropractic Helps to Optimize Pregnancy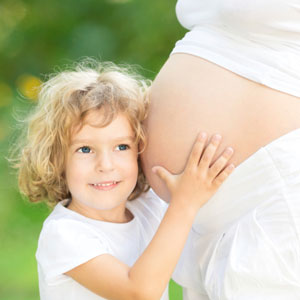 The field of obstetrics has determined that the correct positioning of the baby in-utero affects birth outcome. Proper womb positioning also decreases the potential for stress on the baby's developing spine. Chiropractic care helps the pelvic floor to relax, ensuring an easier exit for the baby through the birth canal.
We believe that every mom-to-be benefits from chiropractic care. Even when everything seems to be going "right", prevention of future problems is always more important than trying to fix them later.
Benefits of Pregnancy Chiropractic
ARC Chiropractic features a safe and modern technique for pregnant moms called The Webster Technique. This adjustment method involves a specific chiropractic analysis of the pelvis. The emphasis is on the positioning of the sacrum and sacro-iliac joints. It's all about creating an optimal environment for the baby. We also want to create a lessening of negative conditions for Mom, including
Back pain
Constipation
Fatigue
Headaches
Round ligament pain
Sciatica
Research shows that moms under chiropractic care experience optimal relaxation of the ligaments in the pelvis. Less time is spent in delivery and there is less trauma to the baby's body during the birth process.
Call Today for an Appointment
It's never too early to start your prenatal chiropractic care. It's a win-win situation for both Mom and Baby. Our care is exquisitely gentle with your well-being in mind. We have Saturday appointments available and we're open late. Contact us today!
CONTACT US »

Pregnancy Chiropractor Saline MI | (734) 429-2410