Pediatric Chiropractic in Saline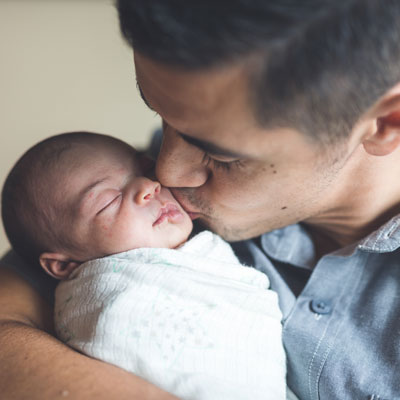 Pediatric chiropractic is a gentle chiropractic adjustment designed specifically for the unique needs of children, babies and newborns. As the nervous system controls all function in the body, it's important for children as young as a day old to get off to a great start by optimizing that function.
Our philosophy? Prevention is always far better than trying to fix something later. If your child is like most kids, as they go through developmental stages, they're prone to trauma. This trauma includes everything from simple sports injuries to falling off the bed. We believe children thrive with a fully aligned spine.
Gentle Care
Our care is extremely gentle. For a newborn or baby, the lightest touch (such as the amount of pressure used while touching an eyeball) is all that's needed.
We also use an instrument-based approach with children. These techniques require no twisting or popping of the spine and the child is always relaxed and receptive.
What Conditions Respond Well to Pediatric Chiropractic?
We can tell you with confidence that kids who are under chiropractic care function at an optimal level. Children respond well to conditions such as
ADHD
Allergies and asthma
Colic
Digestive issues
Ear infections
Reflux
Seizures
Sleep difficulties
Torticollis
Bring Your Children in to See Us
The greatest gift you can give to your child is the opportunity to experience optimal, natural health. Children respond rapidly to our care, and periodic visits are usually all that's necessary. Contact our office today and let's get started! We offer Saturday appointments and late hours.
CONTACT US »

Pediatric Chiropractor Saline MI | (734) 429-2410