About Us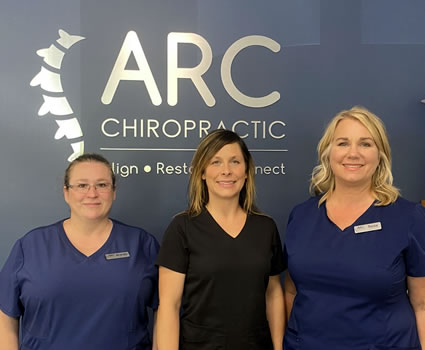 Dr. Michael Childs is the new owner and director of ARC Chiropractic. He's taking over a practice that's had a sterling reputation for almost four decades of serving the Saline and Pittsfield Charter Township communities. Dr. Childs will be adding sophisticated diagnostic technology to the already impressive array of care choices. This modern approach includes state-of-the-art X-ray motion analysis and computerized scan technology.
Whether you're a mom-to-be with children of all ages, or someone approaching their golden years, all family members are welcome to our comfortable and relaxing health center.
Our Philosophy:
Align—Restore—Connect
Dr. Childs put a lot of thought into the naming of his new clinic. He understands the importance of good communication between the brain and the body. The importance of good neurological function for optimal health.
He decided that the name ARC Chiropractic most accurately reflected his philosophy.
His mission is to align the spine and extremity joints through an excellent
chiropractic adjustment
. This improvement in re-alignment will automatically restore function and mobility. And the restoration of these optimal conditions brings about connectivity in the body.
A great brain-body connection brings about optimal health, longevity and happiness.
Counting on Chiropractic
At ARC Chiropractic, the same hands-on, research-based techniques will still be utilized. We'll also be adding instrument-based techniques that are either no-force or low-force to accommodate children and those with greater sensitivity.
You can place your faith in the power of a precise chiropractic adjustment. Dr. Childs recalls a former classmate who came to their college campus one day with one leg entirely numb. He observed the class instructor, a chiropractor himself, adjust his friend. Within 10 minutes, the leg was completely back to normal.
These are the kinds of episodes that inspire Dr. Childs every day to help others.
MEET DR. CHILDS »
Let's Get Acquainted
We encourage you to stop on by to say hello and meet Dr. Childs and his staff. We do accept same-day appointments and Saturday bookings as well. Our office provides on-site digital X-rays and beneficial diagnostic technology. We look forward to working with you! Contact us today.

About ARC Chiropractic | (734) 429-2410